[About NachuRa sweets] Cheesecake
Hokkaido has a thriving dairy industry with vast pastures.
I want to make sweets that make use of such Hokkaido ingredients. The cheesecake made with only Hokkaido ingredients was born from such thoughts .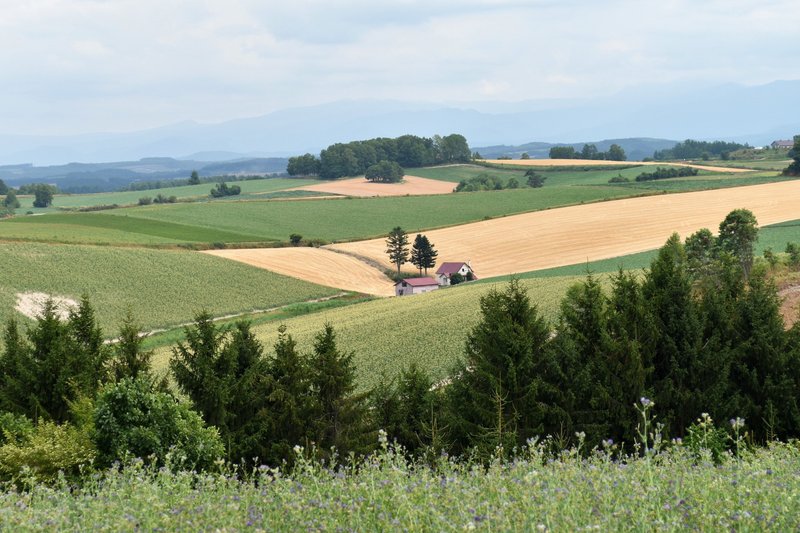 The share of fresh milk from Hokkaido is over 50%, and the quality is also certified.
The existence of Hokkaido, which has about 25% of the agricultural land in Japan, is indispensable for making sweets in Japan.
Since we are using ingredients from Hokkaido, we wanted to make sweets that make the most of dairy products. There were various options such as pudding and cream puff, but the reason why I chose cheesecake is because I thought that it could be delivered and everyone in the country could taste it.
Hokkaido cream cheese and fresh cream are from Tokachi. Raw chicken eggs are air-freighted, and beet sugar and rice flour are carefully selected from Hokkaido.
We minimized the types of raw materials and devised ways to bring out the flavors of the ingredients to the fullest, resulting in a special cheesecake .
Delivered to customers in a frozen state, it can be enjoyed half-thawed like an ice cake, or thawed and served as a cheesecake.
As a special taste change, add truffle salt separately to enjoy a wider variety of flavors.
Nachu Ra
pâtissier Yuhi Hasada