[Seasonal fruit] Pineapple
A tropical fruit, pineapples are produced only in small quantities in Okinawa.
The juice is fragrant and has a tropical acidity and sweetness.
Vitamin B1, which is abundant in pineapple, assists in the decomposition of carbohydrates and promotes metabolism.
It is also rich in vitamin C and citric acid, so it is perfect for the season, such as recovering from fatigue and preventing summer fatigue.
It is recommended to eat them raw. They ripen from the bottom, which is the part that has been cut off from the tree.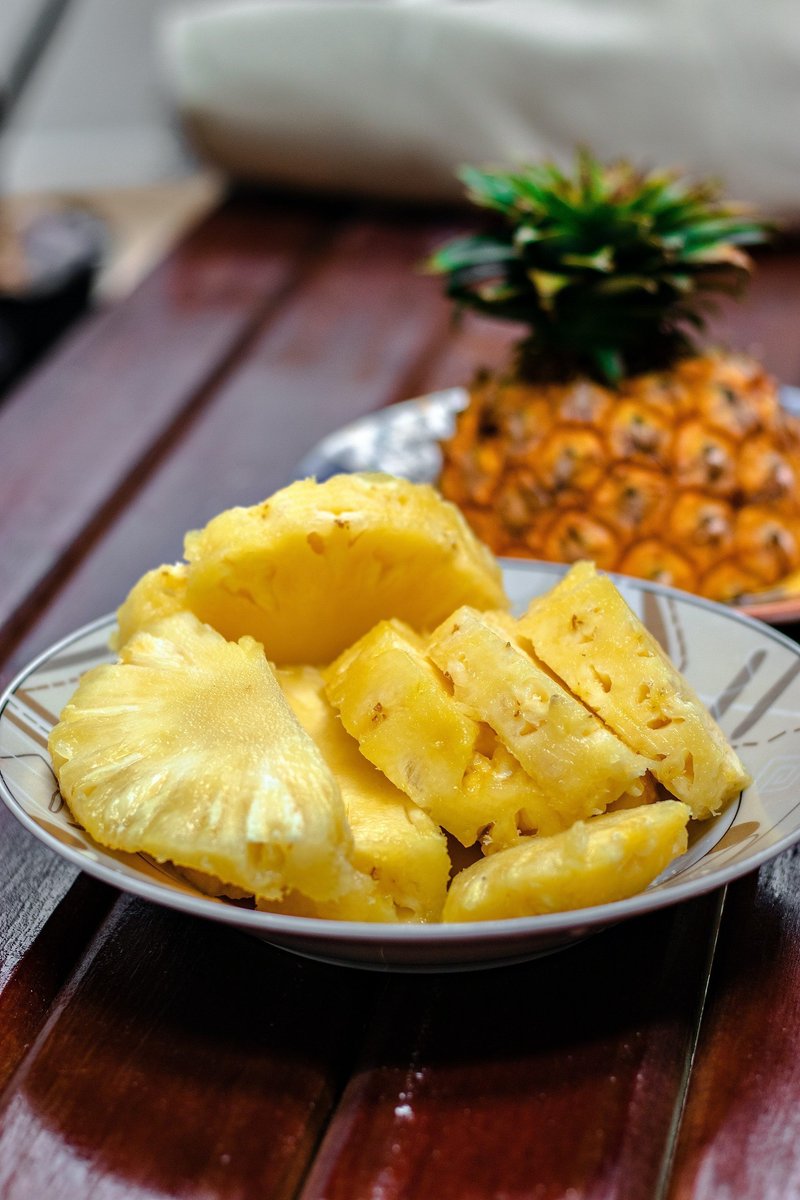 Even after cutting, you can eat it deliciously for about a day, so it's nice to be able to put it in the vegetable compartment.
Nachu Ra
pâtissier Yuhi Hasada